Talitha Beverly, Principal Owner
I'm a nontraditional HR professional. My degree is in Biochemistry from Florida State University. My career began as a 3rd shift Production Supervisor making beer at Anheuser-Busch.
I became a great business partner by working in the business. I've always been hands on to ensure I have a thorough knowledge and understanding, so I can train others on what to do, and how & why they are doing it.
I was introduced to HR after participating on a Diversity Panel for women in manufacturing. I developed a passion for HR realizing I could make a greater impact in the business and people's lives. I've worked for the best companies in the world; Coca-Cola Enterprises, Nestle USA, and Borden Dairy. I've been exposed to cutting edge technology, world class business concepts, extraordinary leaders, and lifetime friendships.
I became an entrepreneur to bring my world class business exposure to business owners with great products and services who need help with compliance, business organization, and human capital strategy. I have had great success streamlining my clients' employment systems and lowering their overhead, saving them time and money.
I have a deep passion for what I do and would enjoy becoming your virtual HR Lady.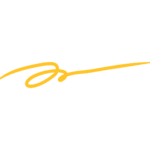 Carla Newkirk, HR Consultant
Carla Newkirk, HR Consultant of HR Strong, LLC, was born and raised in Jacksonville, FL and is a graduate of Florida State College at Jacksonville, where she received a AS degree in Business Administration.
Carla has more than 15 years of human resources experience and has worked in a variety of industries including financial services, e-commerce, maritime, transportation and manufacturing.
Over the span of her career, Carla held senior human resources positions at JAXPORT, Fortegra Financial, Fanatics, and Trend Offset Printing.  Her areas of expertise include recruitment and staffing, employee relations, benefit administration, payroll, compliance, and HRIS/payroll system implementation.
Carla is a certified Labor Relations Professional from the Florida Public Employer Labor Relations Association (FPELRA), a Florida Notary and active member of Society of Human Resource Management.