Focus On Your Strengths, Outsource Your HR.
Our Specialties
Fractional HR Managers are assigned to businesses with no dedicated HR staff or provide staff augmentation.  Fractional HR Managers maintain labor compliance, align the workforce to the strategic business goals, and streamline the HR operations into sustainable systems for business scalability.
The marketplace is constantly changing.  Businesses need expert consultation to navigate change and prepare work cultures to lead and innovate through change. HR Strong Consulting services prepare organizations to pivot and maintain strategic focus through its evolution.
HR Gap Coverage provides an exclusive, full-time HR Professional to fill the gap in day-to-day HR Operations when there is a staff vacancy or leave of absence. The Gap Coverage grants the organization the necessary time to acquire the most suitable talent and provide a peace of mind to the HR Staff on maternity/paternity leave, short-term disability, or sabbatical.
Fractional HR Manager
As a startup or growing business, establishing reliable systems and HR practices are fundamental to business sustainability and scalability. HR Strong's Fractional HR Managers provide strong, valuable business partnerships to help achieve business and culture goals while saving time and money.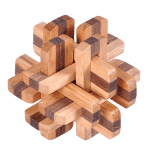 HR Consulting
As a business approaches critical numbers 11, 15, 50+ employees, an HR Consultant can set up an audit readiness for regulatory labor filings and requirements. An HR Consultant can also help facilitate a work culture of respect, inclusion, and successful results. This alone is worth calling in an expert!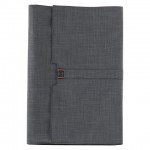 About Us
We recognize the practical need for a strong Human Resource functionality in every business balancing business' needs to lower expenses and prevent additional overhead cost. HR Strong stands in the gap with Smart, Savvy, Strong Human Resource Services. We deliver Strong HR –providing access to experienced and highly credentialed PEOPLE and delivering services with efficient, client-centric PROCESSES…all for a PRICE that is equally smart. Our team includes Human Resource experts with professional certifications and degrees from respected institutions and offer expertise gained from decades of experience. We have held senior positions at both small companies and Fortune 100 corporations.  We understand your needs and make your interests our highest priority. Our business model is providing highly effective Human Resource services virtually…which suits us and benefits you by providing access to highly talented professionals that you can afford and justify.